Dust Off Those Dreams....

And wake up! I have a fantastic package that will have you on your on your way to Maui, Hawaii in no time! I know my "Happy Place" is at the beach so I just assume yours it too! The thought of lying on sun soaked beaches, regularly named "the best" by travel magazines, is enough to make any of your friends jealous. But once you arrive on Maui, you'll see there's so much more to do, it can be mind blowing the first time!! Making memories on the Magical Valley Isle is easy! Ahh, Maui, your sunsets have us coming back for more! Don't forget to send your friends a postcard!!
Maui, Hawaii
$1389.00 ~ Per Person
6 Nights - Aston Kaanapali Villa Condo
Roundtrip airfare
Rental Car - Unlimited Mileage
NOT All-Inclusive
Tax $129.00*
*Priced Per Person
This Price may NOT be available for your dates of travel
This price will NOT be available for Holiday
New Years' or Spring Break Travel
Blackout dates apply - (Packages at this price are limited)

Maui Kaanapali Villas is situated in the heart of Kaanapali. Surrounded by lush tropical landscaping, this Kaanapali escape is relaxing and peaceful. Spacious bungalow style rooms will welcome you to vacation land. Maui Kaanapali Villas offer both studio and one bedroom condo suites which are dutifully appointed and fully equipped. End the day on your private lanai in this Hawaiian oasis as the sun is setting and magnificent colors streak across the sky. Get swept away at the beachfront Maui Kaanapali Villas.
Enjoy Castaway Cafe, the onsite restaurant which promises a tropical atmosphere with island cuisine and a full bar. If you would like to work up a sweat on your vacation, Maui Kaanapali Villas has a state-of-the-art fitness center that is available 24 hours a day. Additionally there is an on-site spa and a convenience store general store for your convenience.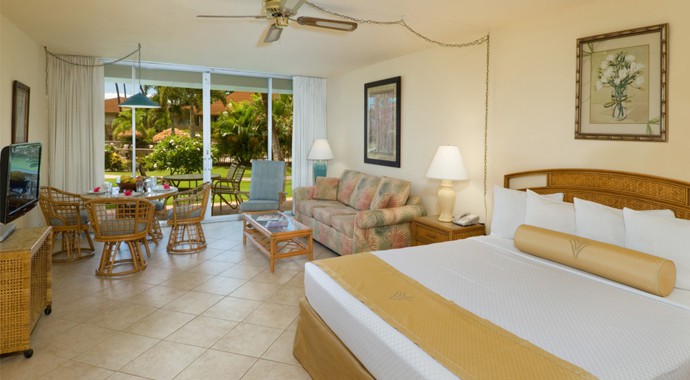 Studio Suite With Kitchenette
Maui Kaanapali Villas are located just north of the famous Black Rock, a well-known snorkeling spot. So if swimming with Hawaiian endemic fish and gazing at their brilliant tropical colors is on your agenda, you are in the right place. The Kaanapali area has much to offer. There are many different first-rate dining options nearby. The resort is close toy to both Whaler's Village and historic Lahaina town. If you can't wait to get in the water, Maui Kaanapali Villas is the place for you. The resort boasts two newly remodeled pools and is located on a three-mile stretch of swimmable, sandy beach! From snorkeling to surfing, to kayak and boat tours, Kaanapali Beach has it all.

Haleakala: House of the Sun
Where to go? what to do? I have some suggestions (Of course I do!); Just explore Maui's sweeping canvas of attractions! Haleakalā, it is a towering mountain, once a volcano that is now dormant, Haleakalā means "house of the sun." This National Park is so named because of its spectacular sunrises. Many people make the early trek up to the 10,000-foot summit to witness the sun rising from beneath a bed of clouds. On the way down the mountain, stop in the town of Makawaoa. Take in the cowboy culture while you enjoy a juicy grass-fed steak and the fresh produce of upcountry Maui.

Maui Beach
The western, or leeward side, is the drier side of the island and features Maui's world-famous beaches including the beautiful Kaanapali Beach, home to a nightly sunset cliff diving ceremony. West Maui is also home to historic Lahaina, where you can find great shopping, dining and entertainment.

Iao Valley National Park
The eastern, or windward side, of the island is the wetter side of the island, home to the lush Iao Valley and the scenic road to Hana. The cool, elevated slopes of Haleakala are where you can find the farms and gardens of Upcountry Maui and the soaring summit of Haleakala National Park. There is so much to see and do on Maui it's best to plan ahead. Just don't forget to send your friends a postcard!

Click Me to go to the top
{operator)
---