Cuban Cigars, Golf, And A Mojito!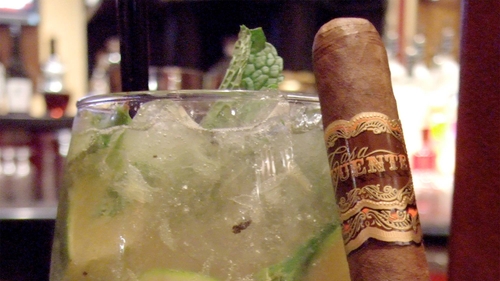 The on going argument is: are cigars made in the Dominican better than ones from Cuba, is one I don't really care about, since I don't smoke either. You can try both of
them on your vacation in Punta Cana. The mojitos are included in this package, cigars
and golf are not! But seriously, palm trees, 80 degrees, gets one to start thinking of a gorgeous beach - plenty of WARM sunshine, and tropical drinks (with lots of ice!)... Imagine yourself on porcelain-white sands, with swaying palms, twinkling seas and the lilting sounds of meringue drifting in the air, this everything-you-want Beach Eden does not disappoint. The beach is beyond epic! - Just saying!
Punta Cana, the hottest vacation destination in the Dominican Republic, where you'll find a wide range of delights to savor, including some of the best golf courses in the Caribbean. It is virtually impossible to get bored here, especially if you choose to stay at one of the Riu Bambu.
Punta Cana, D. R.

$1169.00* ~ Per Person
(Fall Travel Price)
$1169.00* ~ Per Person
(Winter Travel Price)

Packages Include:
6 Nights - Riu Bambu
Roundtrip airfare & Transfers
4 Star - All-Inclusive Resort
Tax $119.00*
*Price is Per Person
This Price may NOT be available for your dates of travel
This price is NOT be available for
Holiday or Spring Break Travel
Blackout dates apply - (Packages at this price are limited)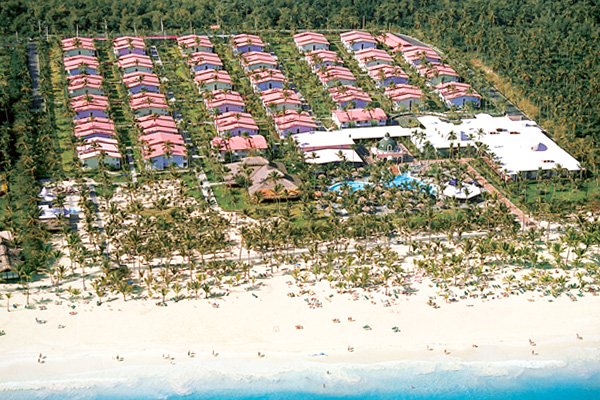 click this link or the pic for more pics & info on this resort
***********************************************
***Room Credit
Receive up to $1300 in credits towards golf, spa and much more! Further details will be provided upon check-in at the hotel. Important Information: Please note resort credits, valid per room, per stay, will be given as coupons in various denominations that can be redeemed towards selected services. Savings require purchase and balance of the remaining amount will be paid directly to the hotel.
***********************************************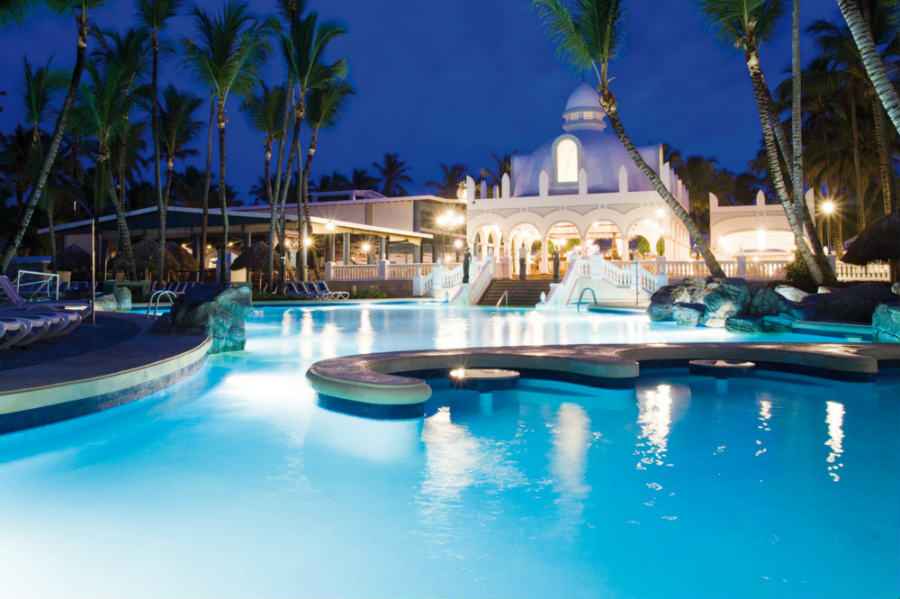 With a "Service with Heart" attitude, the island is 'relaxed', something Dominicans are all too happy to put into practice at the Riu Bambu. Experience paradise in this world of perfect peace while soaking up the sunshine. Be sure to take a moment or two to dive into the sparkling blue waters and explore the magnificent underwater world.
Enjoy the lively atmosphere of nightly outdoor entertainment, night club and casino, while surrounded by 2 inviting swimming pools, 2 tennis courts, a gym, and tropical vegetation galore. Includes a choice of 5 fabulous restaurants and bars, food and beverages are available until 2:00 am, plus 24 hour All-inclusive (snacks and beverage) service.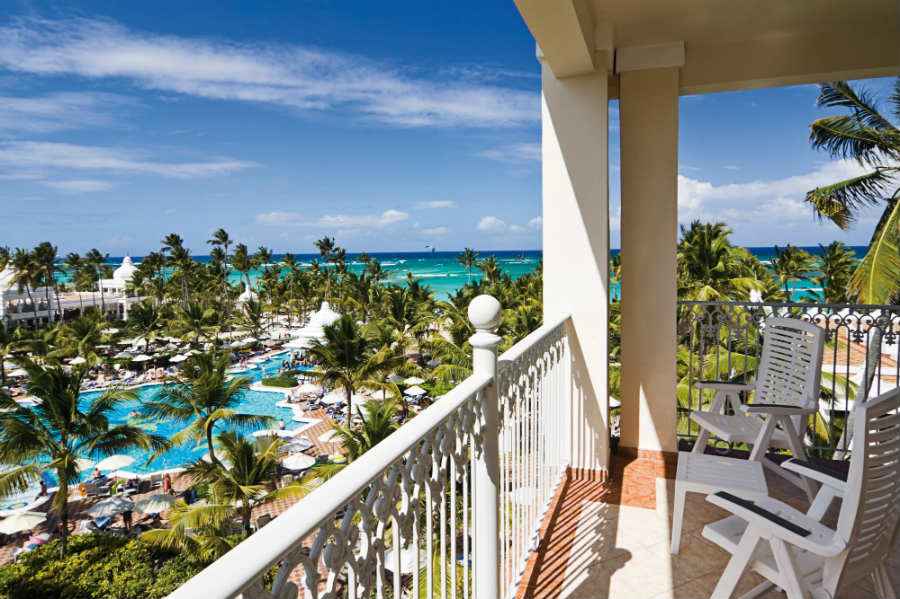 Set amidst shady palm trees and crystalline waters strewn with coral, Riu Bambu is the ideal escape for enjoying the best of the Caribbean. Large, air-conditioned rooms are contained in two-story buildings surrounded by tropical landscaping. A beachfront Resort with a flair for decor and ambiance is located next to the Riu Palace. You want water sports? Got that. Night time revelry? Got that, too. Notice a theme? Yea, the Riu's got it all.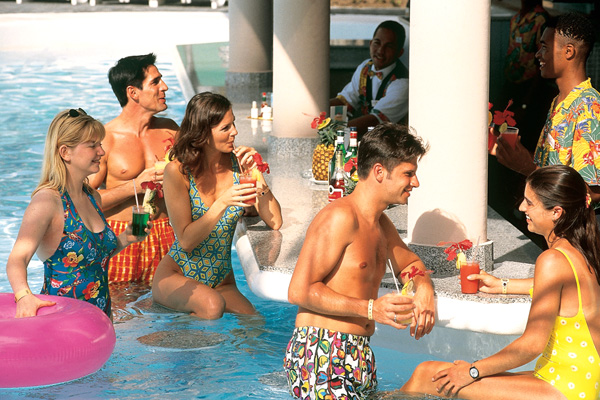 The cuisine will wow all the gourmands. Your palate will be delighted with the many dining options available. You can experience Asian, Italian, International buffet, and Grill Steakhouse cuisine. Delicious snacks are available 24-hours a day as well as unlimited drinks. Unlimited domestic, international, and nonalcoholic beverages flow from three bars. Did I mention each room comes equipped with a fully stocked mini-bar and liquor dispenser?
The ClubHotel Riu Bambu has 1,000 rooms equipped with the best amenities, like a minibar, beverage dispensers, satellite TV, a living room, and a balcony or terrace for enjoying the lovely surroundings.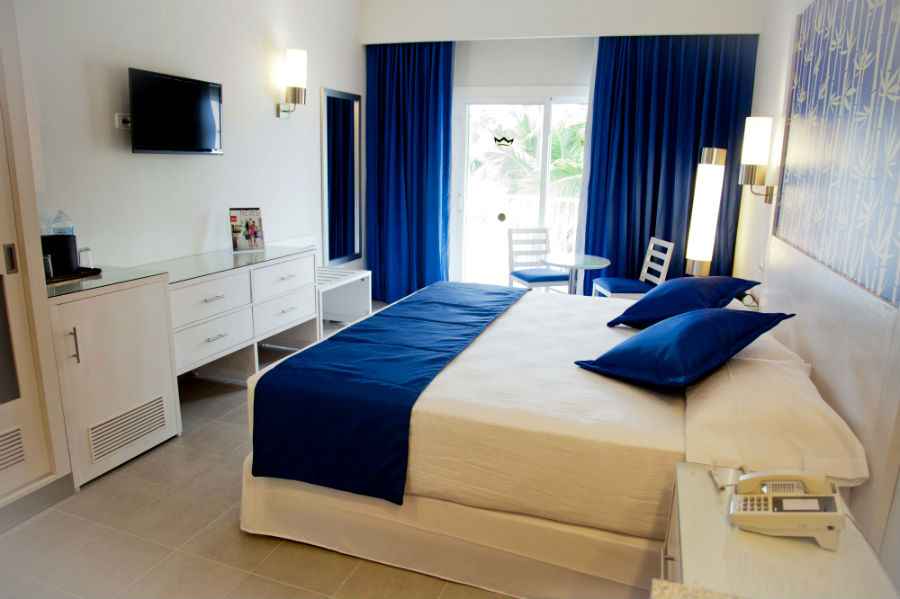 Moreover, and for those who want to relax, keep moving and enjoy it more, you can find a Jacuzzi area and refurbished gym. The exclusive Spa Riu Palace Punta Cana, in turn, will offer you a choice of treatments, relaxing and esthetic.
This wonderful resort offers a wide variety of fun-filled activities and sports options. You want water sports? Got that. Night time revelry? Got that, too. Notice a theme? Yea, the Riu's got it all! Water sports, such as windsurfing, sailing, kayaking, and body boarding are included! One introductory scuba diving lesson in the pool is also included. Every evening, enjoy live music and shows.
PLUS:
You can use all the bars within the Riu complex,
and the complex offers the Caribbean Street,
with its vast array of shops, services and boutiques.
Riu Bambu will surpass all your expectations with fun-filled days and nights.
(Exception - those bars at the Riu Palace)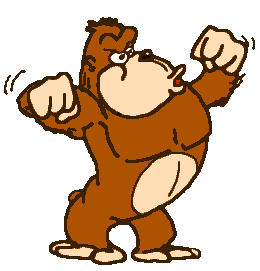 Click me! I'll take you up to the top

---